Soul in Motion is an event that's rapidly becoming a firm favorite on the drum and bass calendar. A few months back, I hit the event for the first time and I've got to say the venue has it all; intimate vibes, a damn good sound system… and they even sell cocktails! Don't fear the cocktails though, although it's a bit of a novelty walking through a 5 star hotel, step foot in the basement and it's exactly the kind of event the genre has needed; a strong mid-week night, the type that gives you the unmistakable feeling of being part of a community.
On Wednesday, June 4th, Soul in Motion returns to Basement Club. The upcoming event will see residents (and founders) Bailey and Need for Mirrors take to the decks, alongside guests Doc Scott, Technimatic and Pennygiles – this is one evening that you don't want to miss!
Ahead of the next installment, we had a chat with an artist that's been doing particularly big things, here's what happened when we caught up with Pennygiles…
Hello Pennygiles, how have the past few months been treating you?
"Hey! Pretty well, I've been trying to finish off some projects that have been on hold for a while but slowly getting things finished."
I'm aware you're from the small town of Newtown in Wales, how did you find pursuing involvement in drum and bass whilst being based outside of a big city scene?
"Tough… Sadly the output of music where I was from was very closed-minded. In trying to play the music I enjoy, the result was many nights of me questioning myself, and why I did this. Luckily though, the Internet came along and enabled me to spend hours upon hours listening to everything, so it certainly made things easier."
"Being based outside of the big cities has left me somewhat out of the loop, particularly when it comes to taking in all of the new sounds being made. I definitely think this has given me the advantage though of having a different perspective towards it all."
From the point of starting producing back in 2010, you got your first tune signed the following year – quite an accomplishment, and something not many people achieve! Can you give us an insight to what it took to get yourself to that point?
"Thank you! Yeah, it was a very proud moment, especially after the sacrifices I put into it socially and financially – I learned my foundations in doing that though."
"Back in 2009 I packed up and headed to Manchester to study. At the time I'd been dabbling in the thought of learning to produce, and soon after the move I started working for a music blog called Example Magazine. From working for the magazine I pretty much became a recluse, but I felt I was doing the right to keep my mind happy. Skip one year ahead, I left Manchester to come back to mid wales – this is when I started really focusing on production… and the rest is being written!"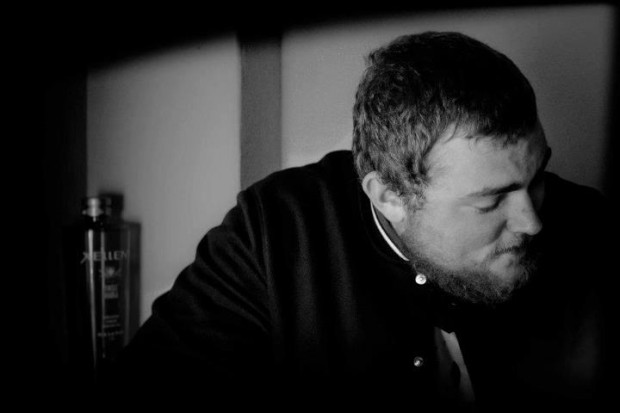 How have you found your sound/ style has developed since then (if at all)? 
"When it comes to music, I'm very open to any style and any genre. I've always had that openness towards different sounds and I hope that this translates in what I make. I have a set plan on roughly how I like to work with samples etc. and I've definitely started noticing over the past year or so that I'm slowly moving away from messing about, and I'm actually finishing more projects."
You've mentioned previously that Bailey was one of the first people to start supporting your tunes; Bailey is a key tastemaker so this must have been a big moment. Do you have any other standout moments in which somebody you very much respect has dropped/ supported one of your tunes?
"Yeh, I owe a lot to Bailey, he's responsible for getting one of my tracks onto a daytime BBC1 playlist! He's a strong supporting pillar for drum and bass, and without that support, there would be a detrimental impact on the genre."
"I'm greatly appreciative when people just take the time out to say thanks for the tracks etc. Being a producer is a very solo thing, so when people want to talk at a gig, and you get to hear from people who appreciate the labors, it's very rewarding."
"One thing that's really stuck with me though was when Giles Peterson asked me for some new bits. It's a huge honor to hear that other genres still enjoy our sound."
In recent years, there seems to have been more of a focus on the big club, big room nights, whilst the smaller nights with the more intimate vibes have taken a back seat. What are your thoughts on the health of the genre's club scene at present?
"Big clubs will always be attractive to people, and anything in excess is what people tend to go for. For most people whom are strongly passionate about the music and the nightlife though, they'll know about the smaller nights and the more intimate memories that these kinds of nights can give. I also think that most DJ's will vouch that the smaller more packed nights tend to help them figure out what people will react to more quickly."
You've been very kind and done an exclusive guest-mix for us, how would you like listeners to interpret this?
"It's a combination of some of the things I play out live, mixed with what's been sitting in my studio on vinyl. I wanted to try and create a 30-minute journey that would represent each of the sides of my style, whilst hopefully getting people in the mood for Soul in Motion."
Lastly, what should we be looking out for from you in the near future? And what would you like to accomplish in the coming years?
"Hopefully less Instagram pictures and more music… I've got a single coming out on C.I.A next month with a good friend Ed:it, I have a 12" forthcoming on Ingredients, a few remixes of Stories Untold, and hopefully some more free beats for people."
Checkout the exclusive guestmix below 😉
THE MONTHLY WEDNESDAY EVENTS ARE ALL FREE ENTRY, DUE TO THE NATURE OF THE VENUE IT IS RSVP GUESTLIST ONLY. SEND YOUR NAMES TO: soulinmotionldn@gmail.com
WWW.FACEBOOK.COM/SOULINMOTIONLDN
WWW.TWITTER.COM/SOULINMOTIONLDN
WWW.INSTAGRAM.COM/SOULINMOTIONLDN
WWW.BASEMENTLDN.COM