Printworks came back with a bang this weekend under the Hydra, and what an awesome night we had! A few things in the venue have changed since our last visit on NYE, but all for the better. The guys over there have certainly set the bar for another cracking series!
The night was blessed by the presence of one of the biggest names in Chicago-House Kerri Chandler, who worked tirelessly to guide the crowd into a festival-like hysteria for the last hour of the night, which is what Printworks for me is all about. Admittedly I was a little anxious that after having experienced the club at nighttime, an event in the daytime might be somewhat overshadowed in perspective. However, in practise, the rejuvenating light of the outside area acted as a refresher from staring at the mesmerising light show, made even more so by the complimenting digital screens recently tapered along the balcony.
Saturday marked the first time I actually made it up onto the balcony at Printworks, and the view from the rafters did not disappoint. It offers a great new perspective on the night where you can sidestep the masses, get a better view of the stage, and potentially spot the pals you lost three hours ago through signal failure. Definitely worth a go if the opportunity arises.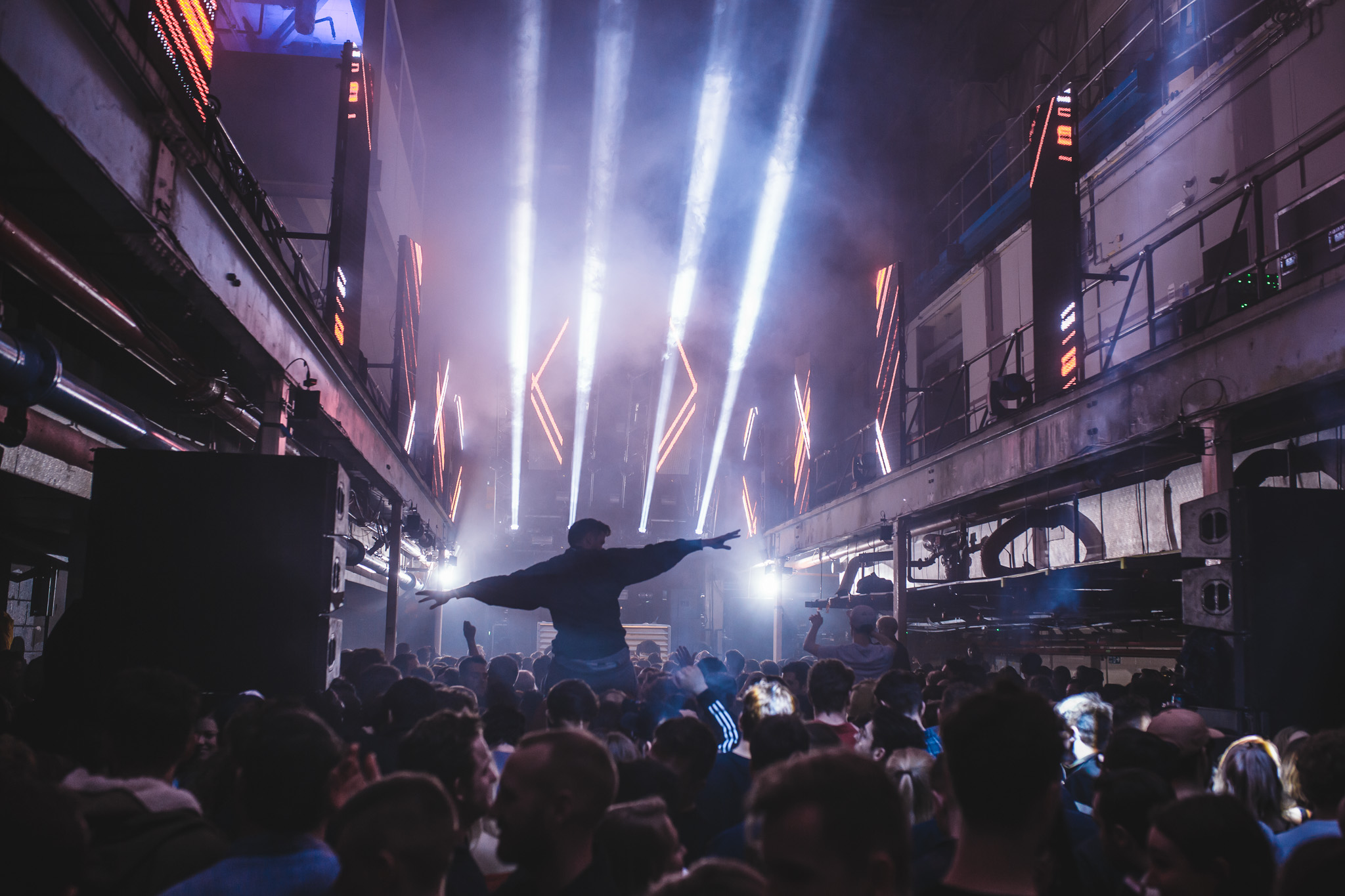 My highlight was actually Job Jobse's progressive trance-y set earlier in the night. The smaller crowd allowed for more space to cut shapes without spilling my Coors, which admittedly wouldn't have been too big of an issue. The selection needs to be worked on!
This night cemented the high regard with which both Printworks and the Hydra are held here at In-Reach. One of my only gripes with the venue previously was the sound system, but the improvements mean that there's a greater area to enjoy the sound perfectly in with minimal distortion or without getting your ear drums blasted. That being said, Room Two could still use some spicing up, as it's currently so much less desirable to inhabit than the enthralling enormity of the main room.
As awesome as the Hydra was, don't wallow in self pity if you missed it. There's plenty more bullets in the chamber, including a huge Playaz night tomorrow, and a live Django Django set on my birthday the week after. Check out the website here.
Joe