It's that time of year once again.. Yep New Years Eve is upon us, bustling crowds, road block venues and of course 24 hours of transport across the city. If you're in my shoes and are still trying to figure out what event to go to, we've decided to put a little top 5 up to see if any take your fancy. 😉
The tickets for the events listed below are still on sale, but make sure you get in quick as I doubt they will be for much longer!
#1
If your feeling summin bassy, then Vagabondz is you. Holdtight DMZ / Dub Phizix and Strategy.
#2
Gerd Janson and Leon Vynehall (who released one of the finest house albums of the year) Corsica Studios is dark and loud and brilliant, House and Techno by 2 of the finest selectors. Gerd could play anywhere and he picks Corsica.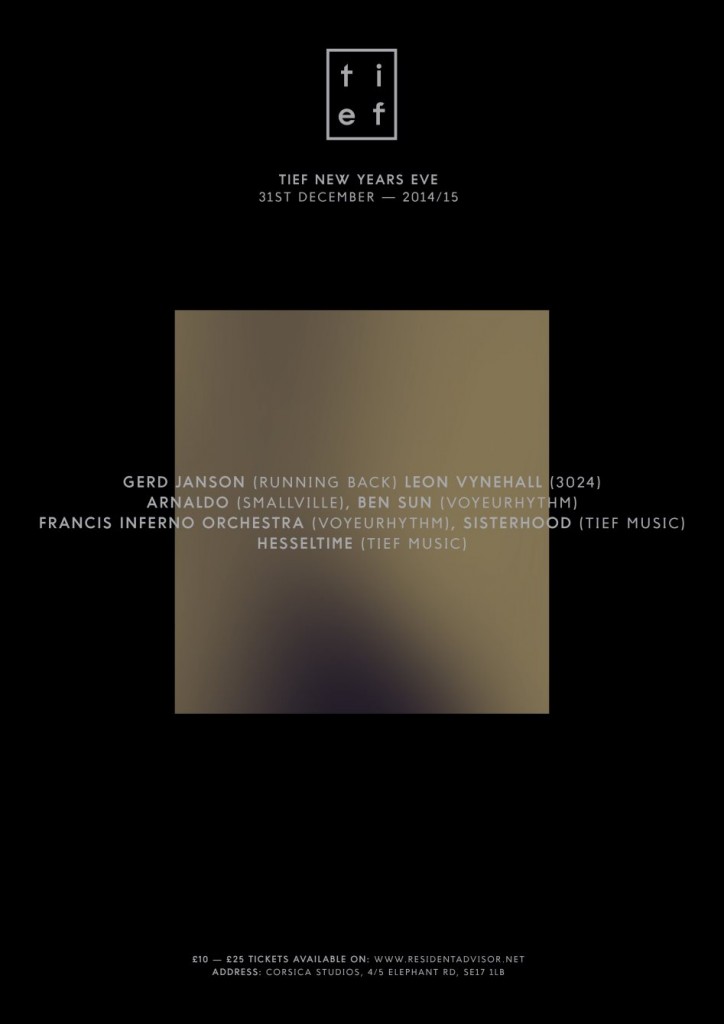 #3
If you've been to a swamp party then you know… I'll say no more: Klose One brings the party, Mickey Pearce on the moody techno, Paleman drops the bangers, Loefah serving it up as per 😉 nothing long.
#4
Oneman- the party DJ will play a bit of everything, guaranteed good times, Tasker who runs Whities has had a big year on top form so tonight will be no different. Also The Nest is possibly one of my favorite smaller venues, sound system on point.
What ever you decide to do, make sure you hold your own, be sensible (try to) and have an absolutely wicked New Years Eve from all at In-Reach 🙂
Lets hope you booked off the Friday like us!