Saturday the 13th of September. The sun is shining, a sell-out Ceremony Festival is debuting,  10,000 house-heads are reaching, and we're stuck in traffic on the M1 just outside of Nottingham. Peak.
We parked a way out of town and caught the tube to Finsbury Park station, scoping out anyone wearing immaculate pink Air Max's, Hype bucket hats and gold studded bumbags to follow to the shubz. Tapping out into the concrete jungle, we were immersed in a crowd of people presumably arriving via bus? And herded towards the distant tent flags on the horizon.
Due to our excessively late arrival, we had to make up for lost time pronto. This meant ducking in and out of every tent, stand, bar and stage to get a quick feel of the festival, and it had a sick vibe. Route 94 kicked the festival off for us in the Cr tent, rolling through an eclectic array of deep house tunes seamlessly mixed into one of the most chilled sets I've ever experienced. This is what I love about Found: everyone's chilled. It doesn't seem to matter where you're from, what music you're down for, if you even know anything about what you're listening to, everyone just gets stuck in. For the first time at a festival I wasn't completely repulsed by shufflers. Watching them do their thing in the sun, in perfect harmony with everything Fabric regular Roy Davis Jr (a.k.a. the coolest man on earth) could throw at them just made my JD n coke that bit more enjoyable.
I managed to catch up with hip-hop artist and a good friend of In-Reach Remi for a chat on the peng leather sofas in the press area a few hours after his set. In line with the positively buzzing vibe of the day, he was really pleased with how the day had gone, and like us keen for next year. It was really refreshing to see all the artists commingling with each other regardless of genre. Got to have love for these guys and their dedication to the cause, only in a platonic way though, I'm straight edge.
 "I think that this is the festival that'll banish the genre war" – Remi
Positive outlook Remi, but then we wouldn't have the Culture Clash to look forward to at the end of the month, would we? Whilst continuing to jam on the sofas, I was excited to notice a duo that have been really upping their game over the past six months. Just Kiddin have been making serious movements recently, playing everywhere from Spain to Stealth, and if you haven't heard of them by now you probably should have. These guys turned out to be two of the chillest guys that day. Their set consisted of a mix of the kind of house that you want to sit in the sun with a beer and listen to, and full out skank to at the same time. That's my favourite kind of house. I like to call it random house. Big ups to JK and your random house set. Release date for their single is 7th December – watch this space people.
On to my highlight of the fest. This was a hard call. As a Hip-Hop fan, Todd Terry pulled off one of the most immense sets I've had the pleasure of seeing. A two hour compilation slash mixture of the full scope of Hip-Hop through the years, intertwined with his personal iconic expertise in House. I'll translate for those of you who are sitting there squinting at the idea: Todd Terry's a Badman. However, without taking away from my man; look up Tropical Showcase. Need I say more? Skepta, Jme, Preditah, Jammer, Logan Sama & Plastician all at once. Preditah alone is easily one of my favourite producers at the moment, but when there's an addition of filthy grime over the top (in it's hometown) that's a recipe for a hype. I saw the Tropical Showcase perform at Bestival weeks before this, and they don't mess around. No time for testing the water and analysing the crowd, these boys just go fully in and don't look back, besides to rewind, multiple times, but that's part of the show! These guys killed it for me this year, no-one could honestly say hearing That's Not Me spat live over the top of Circles by Preditah isn't the best ever ending to a festival. If you can then don't come next year please.
If you get a minute, check out the after-video below to get a feel for the vibe I keep banging on about.

The sun setting gloriously over Finsbury Park delivered a utopian closure to a banger of a day. The fest has to kick out at a meagre ten p.m. which is a bit annoying, but the twelve hour exclusive Egg after-party was looking set to be a large one. Unfortunately due to some technical difficulties, our press passes came without a plus one for Egg that night. The situation could have been resolved had I had battery on my phone, but as is always the way when the only future you can imagine is a 12hour night of madness, you end up catching the rail replacement bus home. Safe for that TFL.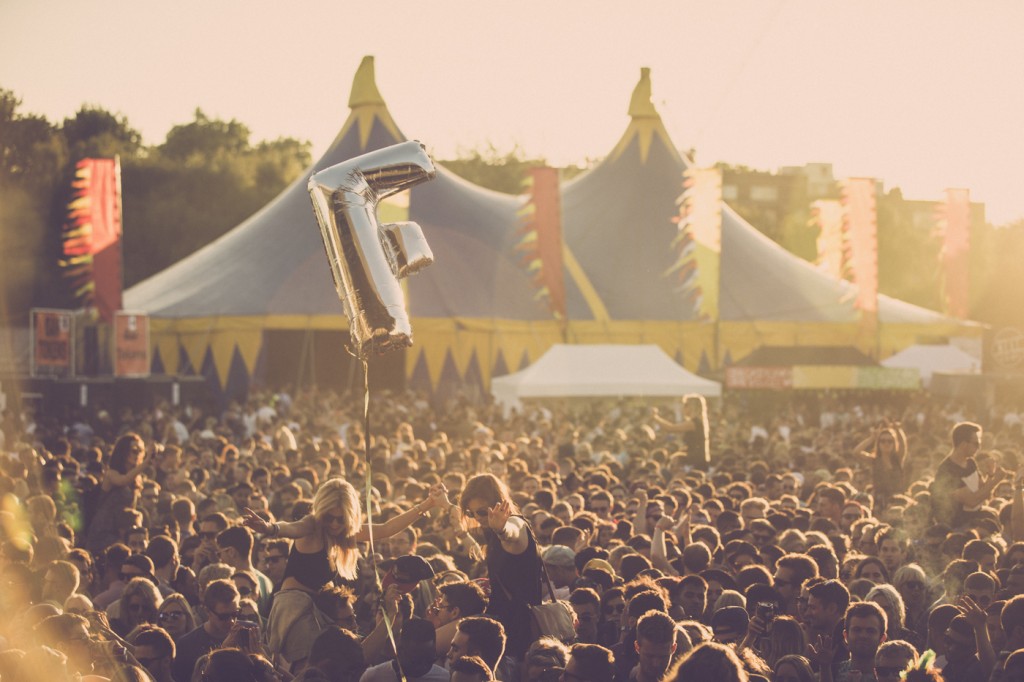 Found are returning to London next weekend for their Horror Series events. Two halloween-house-themed nights in East London's Troxy auditorium. If Ceremony was anything to go by, this should be big.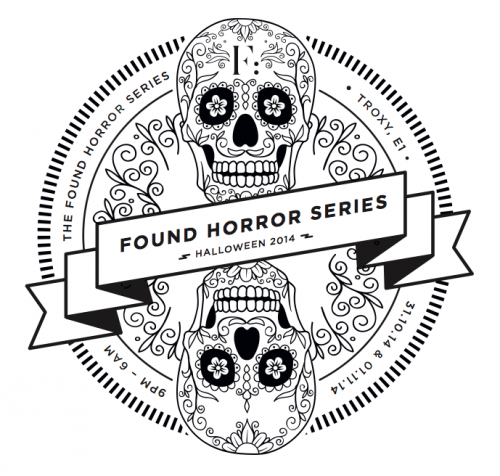 On the Friday, George Fitzgerald heads up a hand-picked line-up including Mano Le Tough and a live set from Paranoid London. Saturday is hosted by Maya Jane Coles (the housy alter-ego of Nocturnal Sunshine for all the dubstep fans out there). If you're still looking for something better to do this year than trick or treating, get your tickets ASAP here or here.
A whole six months until the festival season of 2015. Try and keep off the prozac til then.
Peace, Franklin.
Photo credit to Marc Sethi.