They may take our clubs, but they will never take our freedom to love the music and rave on.
People have connected, created and shared memorable times together through the love of music. With all the recent club closures hitting people in the music industry hard, questions are being asked and people are expressing their love for the music, now more than ever.
The closure of the mega club Fabric aka Operation Lenor raised many voices. With Goldie sharing his strong opinion on the news and many other DJS, MCs, Producers and music lovers also speaking out. Fabric launched a campaign to stand up against this decision which is being perceived as yet another attack on London underground music culture. Please sign the petition and check out this campaign to save, support and protect UK nightlife.
Some expressed anger and sadness at the Fabric closure, others shared great memories that stretched far back.  The club was legendary. It was a place that attracted people from all walks of life and from around the world. Everybody who had ventured to Fabric was aware of how tight the security was there. People who had braved the queues on those cold and dark winter nights, just to listen to some bass, knew that it was going to be worth it.  And now there are two-thousand five-hundred clubbers released from Fabric's community back out into London's nightlife and looking for a fresh party. 
We asked a few In-Reach friends to share their good memories from Fabric and how they felt about the closure:
"Fabric meant a big part of me & my friends (in London mostly) social life and was a social hub for us all, we'd meet there, catch up and have a laugh. One of my favourite nights was the first time Dillinja Played there with Rodney P on the Mic. Other times like an occasion where Pavan from Foreign Beggars sorted me and some mates of mine and my GF A list at the last minute to a road block night we thought we'd never get in so last minute (shout to Pav) So many more like The first V Recordings event there early.. Dispatch being in there the list goes on…"
Kalm | Nurtured Beatz
"Our favourite memories of Fabric involve some of our first raves all those years back. We remember being overwhelmed by the intimate culture within the club and the intensity of the music that it provided. Entering Fabric was like walking into a different world that allowed us to escape from the norms of society. Another memory that sticks out for us is hearing our track 'Remorse' being dropped by Basher in room 3. This was the first time we heard a track of ours being dropped in Fabric and brought great joy to both of us.
Our thoughts on the closure are obvious – it is such a sad time. Although within the last few years we didn't go as often, we saw Fabric as breeding ground for rave culture, with many people going in for the first time and coming out a different person (for the better). Although it has sadly closed, rave culture will never die and the closure of Fabric will unite everyone in the scene even stronger. Goodbye Fabric!"
Tephra & Arkoze | Invisible Recordings | Proximity Recordings | Nurtured Beatz | Vandal Records
"This is a BIG nail in the coffin of nightlife but we're not dead yet, we are kicking and screaming to be heard by an out of touch bourgeoisie class who, after shunning the neglected parts of London, didn't want to set foot in the areas (Hackney, Shoreditch, Brixton) to name a few, until the youth and creativity revived them, Now they want it, now it's lucrative, now it has a sniff of a profit. They suddenly want what they discarded and it will be an homogenised cardboard cut-out of the next one they snatch from under our dancing feet. They do not want creativity and culture as this goes against the status quo. All these people who moved near or next to the club or pub or live venue knew they were there, those are the ones ones who complain that they want it shut down, well……….you moved there……you didn't have to but you did! THESE ARE THE SAME KIND OF PEOPLE THAT MAKE THESE DECISIONS. These people will never know the unbridled bliss of dancing with your friends, with an endless smile on your face, to music that doesn't just compel you to dance but actually gives you tingles and the complete feeling of acceptance and contentment that this culture has, no judgement, no race, no differences, no animosity. That is what the establishment is truly scared of."
Paul Elemental | DJ & Producer
"My favourite memory of Fabric was getting searched so thoroughly by security that my post rave trip to the brothel wasn't necessary – I saved myself £60 that day. Thanks Fabric.
In 50 years London will be completely sterile. The poor will have been murdered, pulped and mixed into the concrete that the huge sky scrapers full of gluttonous politicians, oligarchs, royalty and the top 10% of the worlds wealthiest arseholes reside in. There will be no art, there will be no fun, there will be no drugs or booze. There will be no love, there will be no soul, there will be no life. Only money. Fabric is just the start."
"Best Memory at fabric carnival weekend Playerz special. The whole world descended on London for carnival and the baddest party was at Fabric. People from every corner of the planet were here to party hard. Vibes were sick sick sick…… Andy C, Hype, Brockie, Zinc, GQ… what can I say?
I made life long friendships there and will truly miss that thundering world class sound system and the soul smashing energy breaking energy of ROOM1 at full power…if you ain't skanking then fuck off attitude….!!!
TeeZor | Launch
"Fabric was my first drum and bass experience, It's where I spent a lot of my first years in London too. Fabric was a welcoming place where I would meet like minded individuals who made me feel comfortable in the new big city that I lived in. There's no doubt in my mind, that without Fabric, I wouldn't be making drum and bass today.
Fabric made me a drum and bass head. It's a sad thing because they could have turned so many more people into drum and bass heads."
"I've met people that I will call my friends for life at Fabric. Had some of the best nights there in my early days of raving! The reason it has closed is such a shame… But closing a club isn't going to solve the issue of drugs.. Educating the youth and understanding why they feel the need to get absolutely trolleyed when they go out is more important… Also ask why pills and mdma strength is 4-5 times stronger than what it was say 10 years ago.. Drug boarder control clearly isn't doing its job, and that isn't Fabrics fault.
Sweetpea | Rudefm | Terabyte Records
"Being one of the earlier generation of ravers I've always loved the underground vibes from the early days – big commercial clubs tend to attract tourists and the 'younger crowd' – Although Fabric has been an iconic club throughout many years on the scene – raving will inevitably head back underground and become more united again – new vibes on the horizon!"
Flava | RudeFm | Function Records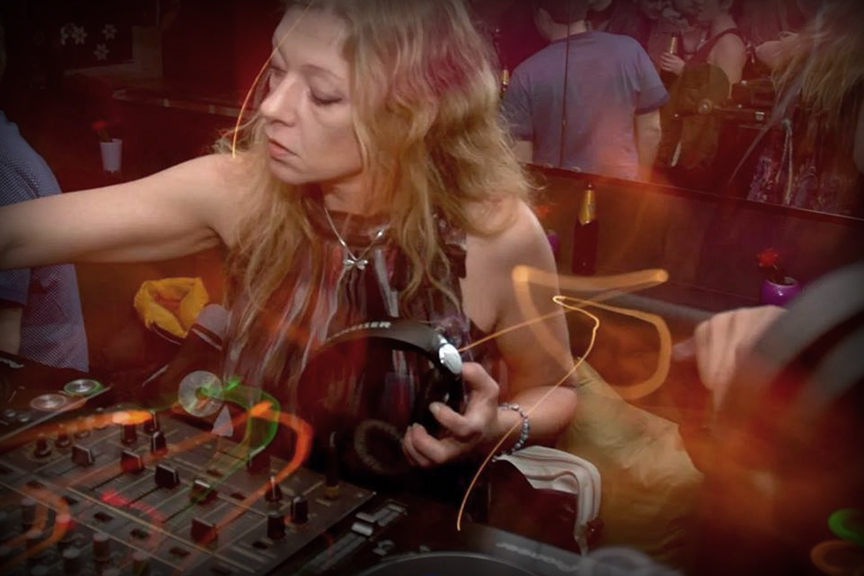 "I remember my first visit to Fabric, it completely opened my eyes to a different culture. I was infatuated with it and was instantly hooked on week by week visits to Fabric, with that in mind, I am still obsessed with this culture. This place has done more positive than it's visible at first glance because anyone who isn't a part of this institution, would only see people going out all night and then leaving the venue at 6am. But it is so much more and has helped inspire so many creative minds to pursue careers in the creative music sector from producers, DJs, writers, sound engineers and promoters. If you really want to take that away from the public, then you are only cutting off your nose to spite your face.
In a nutshell for me, Fabric has inspired me to learn how to DJ, produce music, learn the industry, start a record label and develop a music consultancy business. I only hope that the next generation have something as equally inspiring."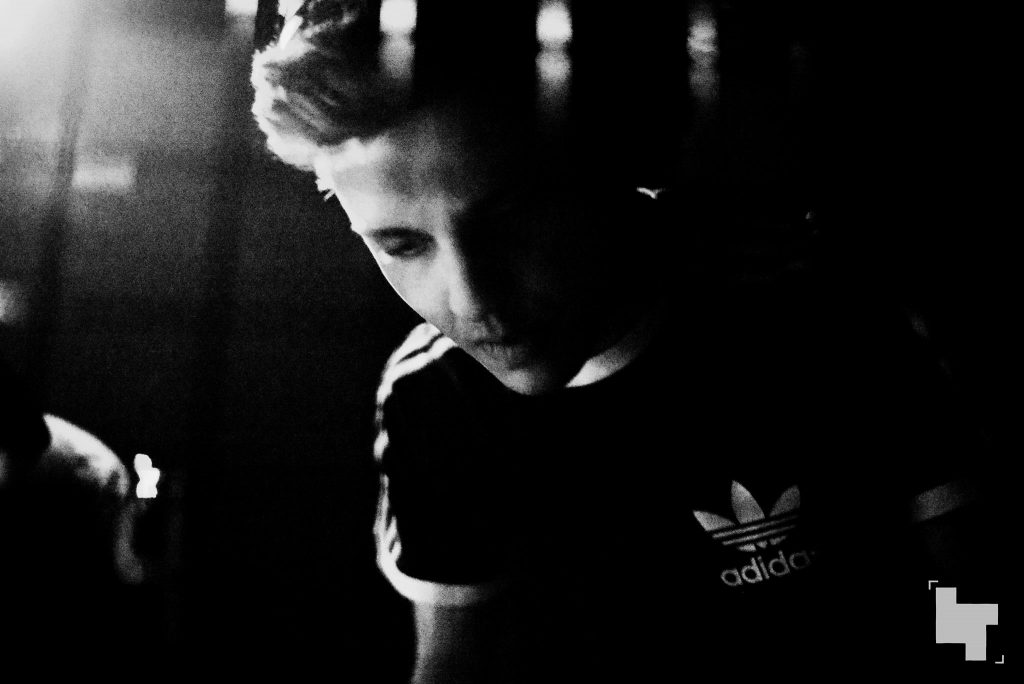 If you are connected to the music scene, loved Fabric and wish to express your opinion on its closure or share a good memory, please write to Yagga. We would love to hear your thoughts.