Every year at around this time something unusual seems to happen to crepe designers the world over.  I don't know if it's something to do with the good weather or the hay fever clogging up their eye sight but summer kick releases have a tendency to be pretty hideous and garish with this year being no exception with Nike's Mercurial Pack and the golden Ronnie Fieg x Asics collaboration.  That being said, as usual we've compiled a list of the ten hottest pick ups from the last few weeks so get the sun glasses ready!
10. Nike Air Max Lunar 1 OG
Fans of the AM1 will be more than familiar with the OG colour ways and none more so than the classic red and white. Although this particular style has undergone quite a few resigns over the years this is the first time we've seen any major changes to the midsole. At first glance you'll notice it has a defined ridge but this isn't the only difference, the most important aspect is what's inside.  Nike have created the sole using their patented "Lunarlon" cushioning technology which means that it's made with Lunarlon foam as opposed to regular pylon and as a result is 30 percent lighter than of the previous designs. The Lunar 1 OG's have also adopted a mesh upper and a slight redesign to the panelling which, personally, I think is a little clunky but i'll leave you to make up your mind. These kicks are due to drop on June 27th and can be found on Crooked Tongues.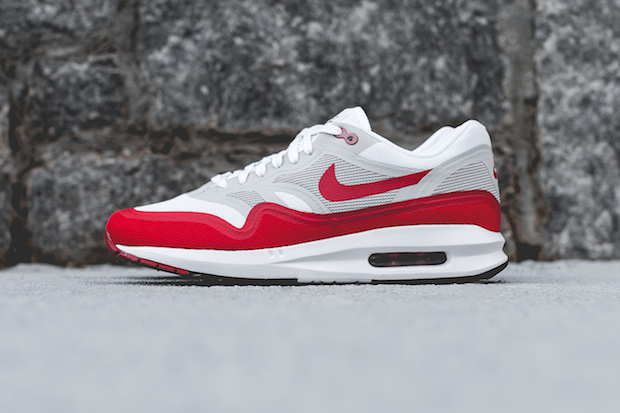 9. Puma Disc Blaze Mesh Evolution – Fluro Orange
Whether you love them or hate them the fact is they're here and they're causing quite a stir!  After the phenomenal success of the Ronnie Fieg x Puma Disc Blaze Lite "Coat of Arms" release at the beginning of the year, this lace-less design has been a hot topic of conversation on sneaker forums, with the release of the Fluro Orange being highly anticipated.  Definitely a hit for the summer this latest design dropped earlier in the month but can still be found on reputable sites like Afewstore.
8. New Balance 576 – Maroon Camo

Someone once said to me that they will forever struggle with the idea of New Balance being a reputable sneaker head brand due to all the terrible NB designs during his childhood, as much as I can relate to this comment I can't help but wonder whether these could be a game changer.  This latest design boasts an incredibly sleek silhouette with a subtle, yet stylish maroon, grey and white colour way topped off with accents of camouflage with a suede and textile upper.  Available to buy now in the U.S from New Balance retailers such as CNCPTS at around $160.

7. Asics Gel Lyte III "Snowflake"
Wow, wow, wow, I love these kicks!!  It's fair to say that Asics have absolutely smashed it over the 12 months with a string of Gel Lyte/Saga releases that have set have the crepe community ablaze and this latest instalment is no exception.  What could possibly be better than a sick Asics release, I hear you ask?  Well, one that comes in women's sizes of course!  The cheeky snowflake designs on the inside of the shoe would imply that these are due to drop this winter and as there's very limited information out there at the moment I think this is highly likely but fear not, we'll keep you updated as and when.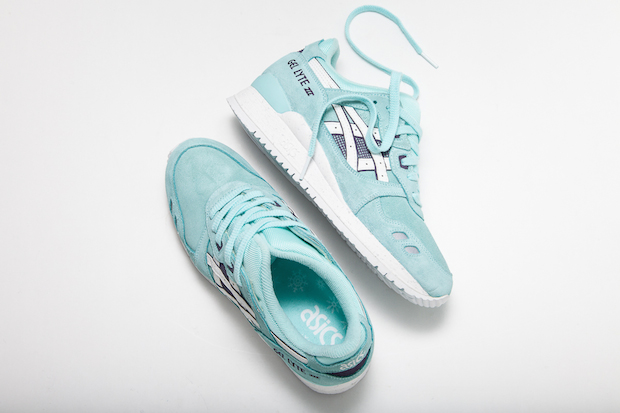 6. Reebok x Solebox – Sturnella Militaris
"Sturnella Militaris" might be a bit of a mouthful but it's completely worth it, what a stunning pair of kicks!  There's method behind the madness but it's a little bit complex, for those that don't know Solebox are an online sneaker boutique and have recently teamed up with Reebok and Saucony to produce a line of kicks with a kind of spring watch theme.  The Sturnella Militaris is a red breasted black bird, hence the eye catching colour way in the split colour style we've seen on a couple of designs from the Reebok camp in recent months. The shoe is comprised of carotene suede and black leather but after dropping last month have long since sold old.  May still be available on re-seller websites, as usual, if you were lucky enough to cop a pair let us know by tagging #inreachmag on Instagram.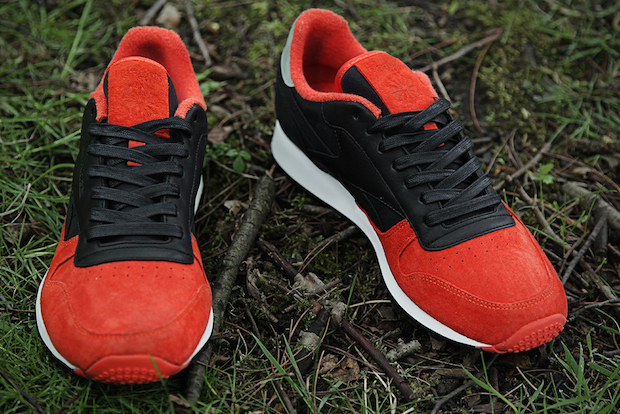 5. Extra Butter x Saucony Shadow Master "Space Snacks"
Speaking of Saucony . . . And odd themes, come to think of it, in at number 5 we have the latest instalment from the Extra Butter x Saucony collaboration. Continuing with the space travel theme the "Space Snacks" are comprised of a pink, cream and brown colour way set to represent the freeze dried Neopolitan space ice cream, or something along those lines.  Released last month these kicks have been notoriously hard to find, there have been rumours flying around that they're set to drop at additional retailers but you'll have to keep your ears to the ground as these will fly out!

4. Nike Air Pegasus 89 ND "Pure Platinum"
Nike's latest addition to the Air Pegasus range has to be one of my favourite redesigns of recent months. The shoe is comprised of several shades of grey with a suede and mesh upper. As far as i'm aware these are yet to see a release in the UK but can be purchased online from sites such as Titolo.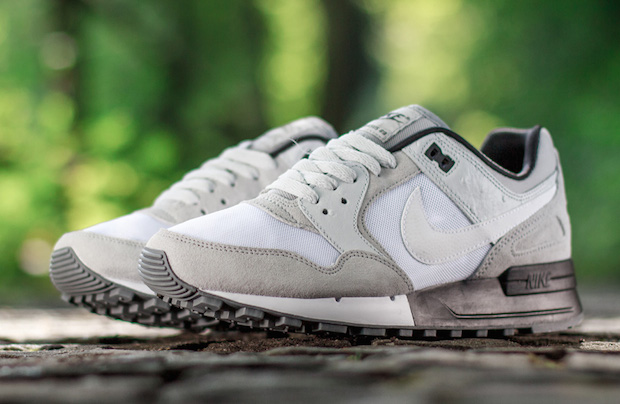 3. Nike Air Max 1 – Orange and White
I know what you're thinking, why has such a plain shoe made it to number 3 on the list?  The answer is simple, for all those (like myself) that regularly chastise themselves for missing out on the classic Air Max 1 "Curry" from way back in the 2000's this latest colour way goes a little way in repairing the emotional damage suffered.  While details on a UK release are still pretty sketchy, you can cop them over at Mita (providing you can read Japanese, of course).

2. Nike Sportswear's "Gold Hypervenom" Collection
Hot off the press, this new line of Nike footwear just dropped today! Consisting of a Flyknit Chukka, Roshe Run, Tiempo '94, Air Max 90 Jacquard and the classic Air Max 1 this pack has a consistent gold and metallic theme inspired by the Brazillian football team. Head over to Nike.com for more info.

1. Nike Air Max 1 x Ben Drury "Hold Tight"
Once again, I'd like to take you back in time a little to revisit some classic Nike kicks.  This time we're going back to 2006 when they teamed up with legendary British designer Ben Drury, most well known for his work with Mo'Wax recordings and for producing the artwork for major musical releases from the likes of Dizzee Rascal and Turin Breaks.  It's a little known fact that the "Hold Tight"'s were designed with London's pirate radio scene in mind, this can be seen by the pulsar design stitched detailing on the heel alongside the name "Hold Tight" frequently being used by pirate radio crews over the airwaves. These kicks have certainly reached grail status over the years so unfortunately, you're unlikely to find without a hefty price tag, hold tight all those that did manage to cop a pair!