So the In-Reach Show is now live and rolling every last Friday of the month. Last week we had our good pal James from Amoss down (Mr Jamoss) to provide the sounds, Andy had some other duties to attend to… I'm going to force him to come next time, no messing about! 😛 Anyhow true to word, riddim's were served up, hurting the London heads and Rude regulars alike.
Spectrum on intro business,
Amoss guesting,
Nick-EP 96/98 selection on the outro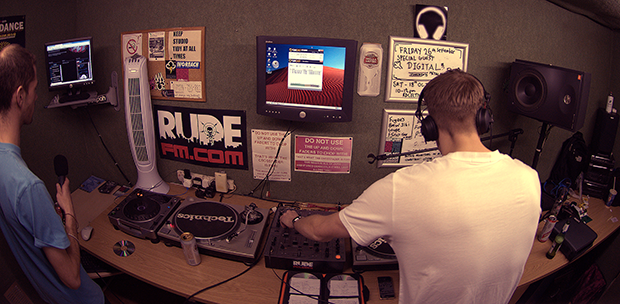 Always coming with fresh & new selections that hit our inbox, and if you need an ID you know what to do!
If you couldn't tune in live.. You can check the mix below 😉