Critical Music injected some much needed sunshine into early 2015 this week with the rowdy 'Nuh Chat' EP; the debut solo EP from label familiar and slow-fast slinger Sam Binga. The wide-appeal of the genre blending producer has caught the ears of plenty within and on the fringe of drum & bass recently; notably making the esteemed FACT magazine's 'Drum & Bass Producers To Watch 2015' alongside a heavy weight list of up comers including label mate Hyroglifics and a whole bevy of future thinking jungle, juke and footwork inspired artists including Fixate, Sinistarr, Moresounds, Sully, Tim Reaper among more – A perceivable nod toward the increasing vitality of this side of the genre.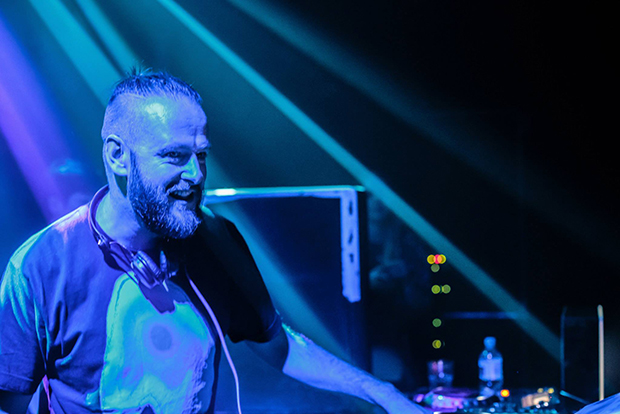 [dropcap]T[/dropcap]his four track offering brings some heat with more of the tried and true Binga / Redders formula that fans of the producer have come to love. The crunk inspired minimal drum tracks of 'Tek Nuh Chat' and 'Steppin' focus on the rough and ready vocal to provide a welcome sheen of accessibility to the EP; pre-configured for sing-a-long dance floor success in the same vein as 'AYO' and 'Lef Dem' were. Not a bad thing in my opinion.
Both the title track 'Tek Nuh Chat' and 'Steppin' are tied into a strong visual element that has been forged throughout the pair's collaborative history and accompanies this release with super low-fi and humorous performance music videos featuring verbal firework, Redders.
Pushing the envelope in true form; the pitch-bending, juke inspired bounce of 'Elastic' whips the listener back and forth with a minimal blend of tasty kicks, playful cowbells and a shrill hook that ends up being a total ear worm before the track has even finished. This summer-soaked futuristic slice of 160 goodness leads into a synth-laden chorus, invoking some kind of GTA style video game imagery of cruising in a dented drop-top along with the speakers on blast. It's a vibe.
The moody jungle meltdown of 'Chasic' is something of beauty. The low-fi character of the production renders a nice edge to this dubbed-out halfstep tune; featuring a techno inflection that grows into a cacophony of raw sounding amens and a rolling jungle bass line. The more serious side of Binga's repertoire is shown here and provides refreshing respite from the boisterousness of the bulk of the EP.
For all digital buyers out there is a neat exclusive in the form of Enei's rolling neuro-jungle remix of 'Lef Dem'. And following on from the visual impact of the pink 10" of 'AYO' / 'Freezy'; Critical Music and Sam Binga have banded together to bring vinyl collectors a very tempting looking limited edition blue marble 12" that compliments the tongue in cheek aesthetic of the 'Nuh Chat EP' superbly.
Cop it here and at all good record stores.
Facebook / Soundcloud
Criticalmusic.com