Horrific Recordings return to 2015 with their fourth release from Arp-1, dRamatic & dB Audio . The long awaited 'Clash of The Kings' is on the A side, with 'Fragments Of The Past' on the flip. Both tracks have been doing damage for some time now, and finally we see them pressed onto wax thanks to the Horrific Recordings family.
[dropcap]F[/dropcap]ollowing the huge success of their release for Horrific 001 last year. One year on, Horrific Recordings, the worlds first modern day vinyl only D&B label returns. After recent vinyl hits from the man Digital (Horrific003) & Response (Horrific002) Horrific Recordings are proud to present their 4th Horrific release, a superb 12" from the Nottingham duo dRamatic & dAudio. Only available on vinyl format, limited press run of 250 copies, 140gram MPO vinyl. Mastering Engineer: Stuart Hawkes, Metropolis, London. Special Full colour 12" Sleeve art on the New York Subway graffiti tip by founding Burning Candy Crew member & London artist James Jessop.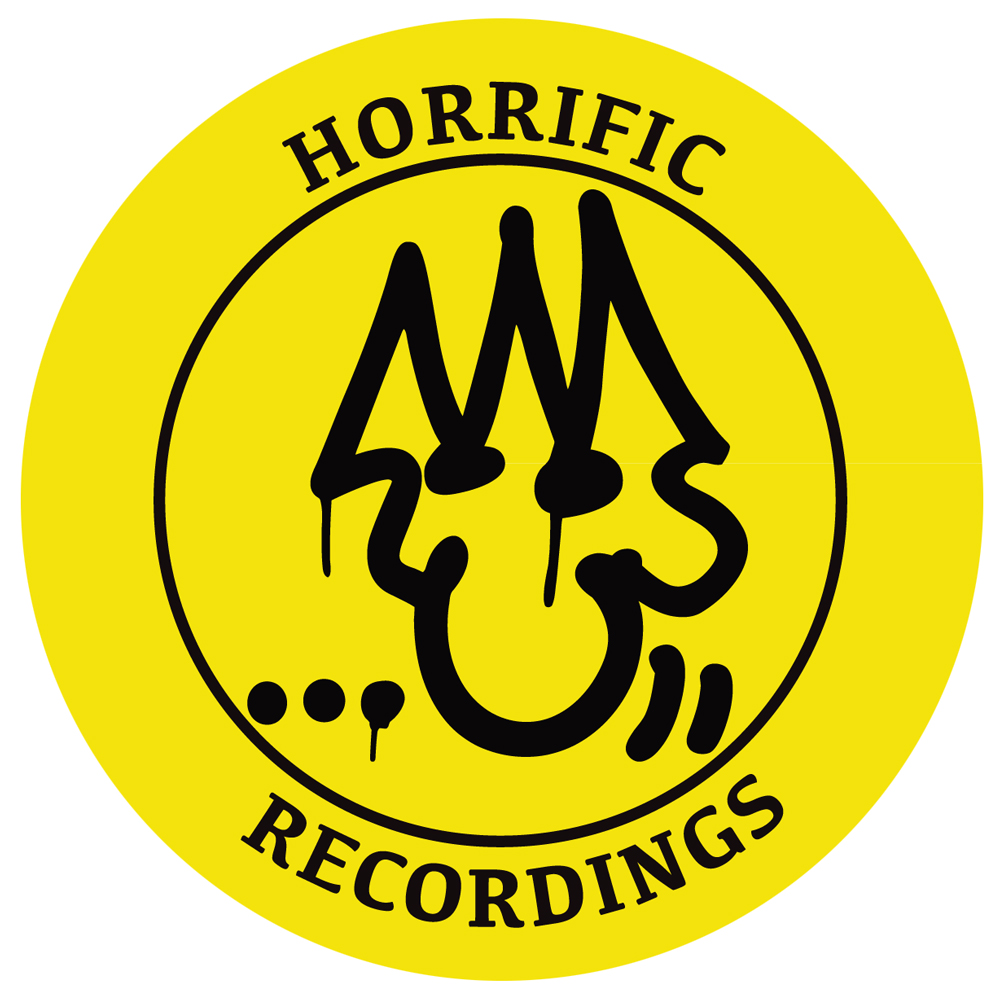 Side a.  'CLASH OF THE KINGS'
This massive track see's dRamatic & dbAudio team up with the man Arp-1 who featured 'Clash of the Kings in his epic Fabric Live Bukem in Session 2014 mix. With club play by Marky & LTJ Bukem 'Clash of the Kings' has been eagerly awaited for sometime and asked after on many on D&B forum. This special 2015 lick 'You Got Me Burnin' mix', (1993 Raver's will know the classic sample on this one). A groovey rollin' amen break filtering smoothly, with a bliss Hypnotic vocal sample 'You got me burning up…'. Funky drums kick in and give it that extra punch of energy, complimented by a huge bassline. 'Clash of the Kings' is destined to be a dance floor theme & pirate radio anthem in 2015.
Side aa. 'FRAGMENTS OF THE PAST'
One for the comsic raving posse'. Straight from the intro this one locks you in with the crispiest of atmospherics on the 'Bukem' tip. Stomping amen begins to filter in, with a stepping kick drum, guaranteed to get everbody in the place buzzing to the max & coming on strong. Tango 1994 style bassline stabs kick in on the break down to bring on the rush. Be warned this is the '2015 Horrifically High Mix'… say no more, other than put on your raving shoes and groove to the 'Fragments of the Past'…
Horrific Recordings is distributed by Unearthed Sounds
Pre-order here
www.unearthedsounds.co.uk
www.soundcloud.com/horrificrecordings
Horrific Recordings Facebook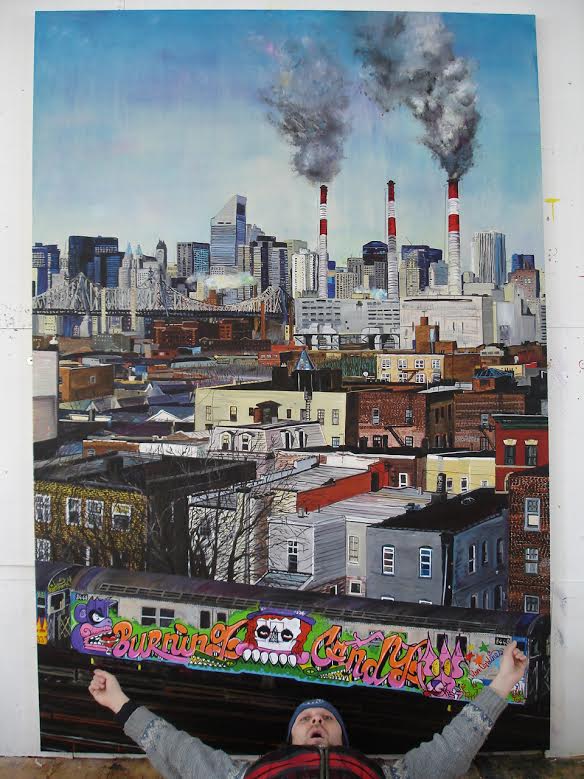 See more of James Jessops paintings here